Remember this old thing?
Can't blame you, cos well, I didn't...
It was the
Your Wardrobe Unlock'd
corest I started
back in 2008
. I found it while cleaning out my wardrobe and after my 'little' selfimposed sewing hiatus after finishing my sister in law's wedding dress, this seemed like a great thing to start, as it would be relatively easy to finish. =)
This was the dummy:
I had already made it up
this far
in 2008, and this October I've worked on it during two corsetry group tuesdays and I'm happy to say I'm on the finishing stretch. First it needed some adjustments since I was a tad thinner back when. That was easy enough since the sideseams where only basted. Then it was time for boning. The back canals next to the eyelets were already boned with spring steel. But I really liked the clean outside without canals, so for the spiral steel I decided to go for bone casings sewn onto the lining in between the layers. Lucky me again the side seams were only basted, so after marking the changes I ripped them up, sewed the casings on and then restitched the sideseams. This way the seams for the casings show on the inside, but not the casings themselves, and I really like the clean look. The boning at the side is stuck into the serged seam allowance which will be stitched down. Again, nice and clean.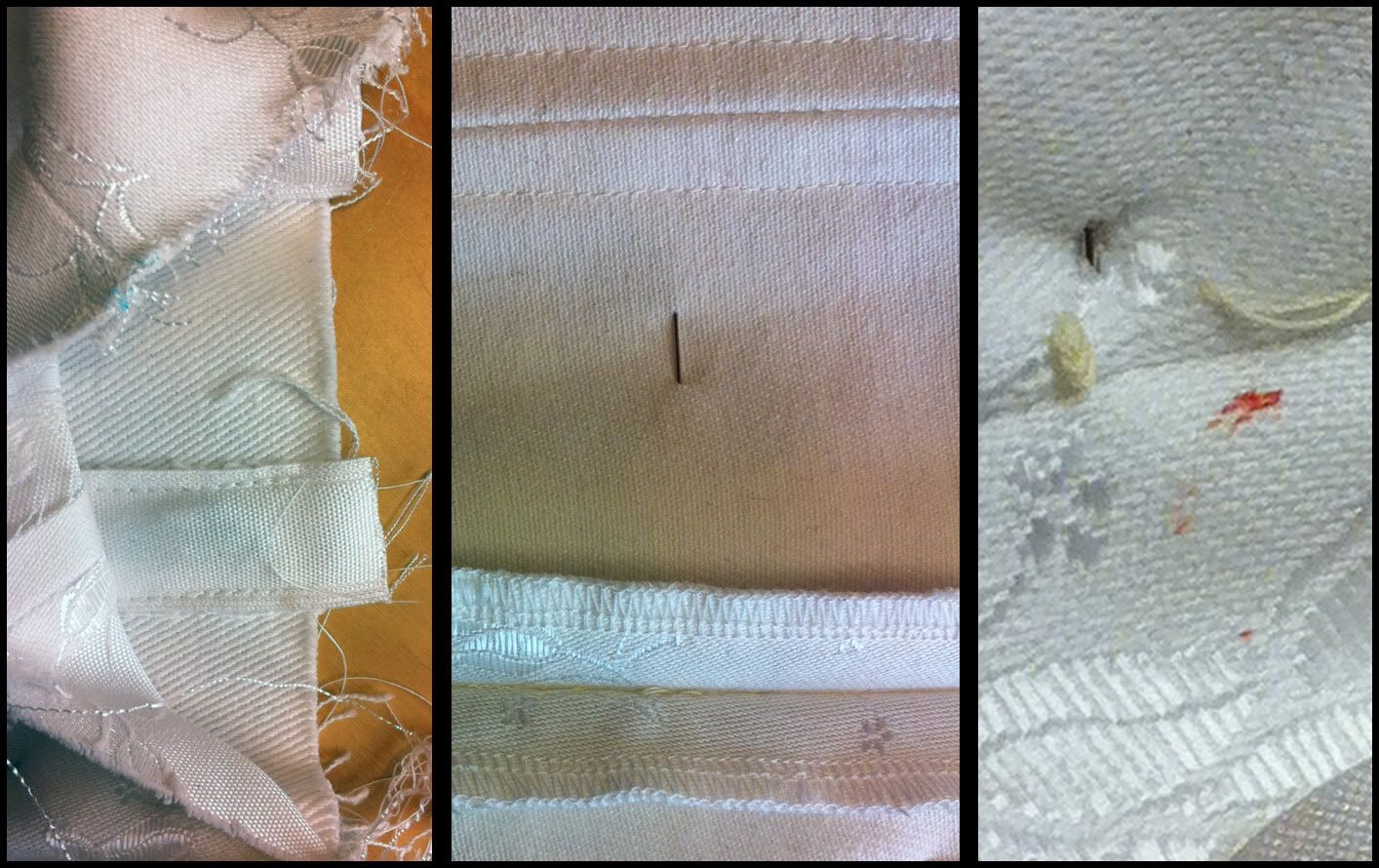 Something not so clean though, I managed to bleed on the white corset after a pinprick, oups. But I guess it ain't a real project till you bled on it, right? ;o)
I won't make it to corstery tuesday for two weeks, but basicly I'm only bias binding and pimping away from a finished corset. Yay!